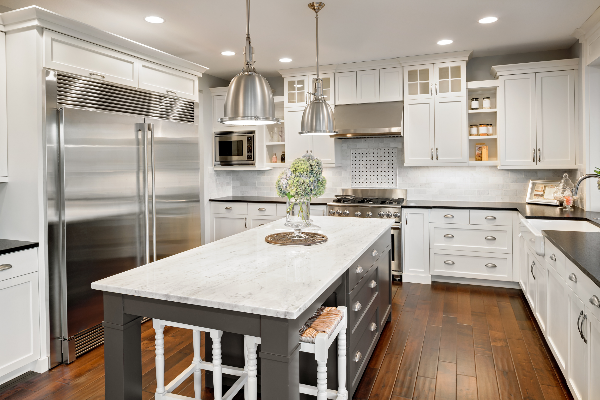 Middletown was settled by English who migrated from western Long Island and New England, beginning at the 1665 proclamation of the Monmouth Patent by royal governor Richard Nicholls. This grant, issued to 12 Britons, contained several provisions governing settlement. The new settlers were required to secure the land from the local Indians, a population that was, in time, displaced. Additional people were required to settle here in order to foster permanence. Three "villages" were established near-simultaneously, including the short-lived Portland Point located near Atlantic Highlands, Shrewsbury, south of the Navesink River, and the village of Middletown, which was, in a rough geographic sense, in the "middle" of the aforementioned.

Local neighborhoods, their flavor and identity are fundamental to the history of Middletown. The significance of neighborhoods is magnified here since it tends to distinguish and define Middletown by the character of its respective parts, albeit at a cost of municipal identity. Middletown's neighborhoods arose at varied times over its long history and have singular character. Some smaller sections have a diminished presence on the landscape. The standing of some small parts as neighborhoods has vanished, their names recalled only by street signs. However, 1 key faded example, Holland, reflects a second significant early people. Holland, which was settled by the Dutch c.1700, survived after being split by the 1848 township division around Laurel Avenue, but Holland disappeared through late 20th century change. The neighborhood of Harmony is but a memory. Some neighborhoods changed names, while other settlements arose in the midst of the lengthy distances that separated earlier populated places. Chapel Hill, earlier known as High Point, was centered around an 1809 chapel. The neighborhood is extant, although the chapel was destroyed. Garrets Hills, site of Revolutionary War observations, was located near it to the east. Fairview, once Heddens Corner, is located midway between Middletown Village and Red Bank. The 2 names coexisted for decades, the new 1 taken from Fair View Cemetery which was laid out in 1851 as a beautiful park.

(Source)


Information Source: Monmouth Ocean Regional REALTORS® IDX information is provided exclusively for consumers' personal, non-commercial use and may not be used for any purpose other than to identify prospective properties consumers may be interested in purchasing.
Updated: 15th October, 2019 5:57 AM.